Implement
The Belvedere 7 Steps Approach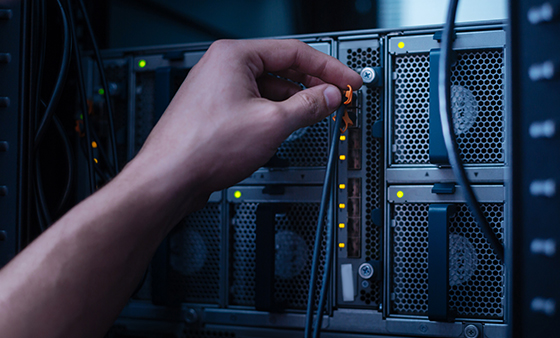 The Belvedere 7 Steps Approach As anyone who has undergone this process would agree, a thorough, well-researched plan is the key to ensuring your implementation is successful, with minimal disruption to your work Regardless of the type of information technology (IT).
You may be considering employing within your organisation. At Belvedere with our years of experience we believe planning for implementation should involve these steps:
Clarity
An important measure of an IT implementation plan's quality is its clarity. The implementation plan that guides your organisation throughout the transition should be clear, easy to read and practical. It should also be a dynamic document that is subject to ongoing review and revision by those responsible for leading the project.
Communication
Your staff are the most valuable asset your organisation has. Communicating – or better still, collaborating – with your staff will help them prepare for the changes that the implementation of new technology and software will bring. So regularly talk to the staff (and key stakeholders) whom the implementation is likely to affect, and listen to their opinions. Communication will go the distance in ensuring you promote a sense of transparency throughout the organisation, which in turn will encourage your people to invest in the new processes being implemented.
Change management
One of the greatest challenges faced by those involved in an IT implementation is the fear of change. People – by our very nature – don't respond well to change. The significant changes that take place when new technology, software and day-to-day work practices are introduced can be particularly intimidating for staff. Therefore, a successful implementation is not possible without a dedicated change management approach that considers all aspects in the preparation, involvement, training and support strategies for all staff.
Criteria
In most cases, technology-based business solutions often require a combination of software, hardware and equipment, broadband infrastructure, information management, the overhauling of business processes and more. Another important measure of the quality of an implementation plan is how accurately it addresses the criteria unique to your organisation.
Checklist
Keeping the above criteria in mind, here is a checklist of essential elements your written plan should include if the implementation of new technology within your organisation is to be a success.
An outline of activities, tasks, dependencies and time frames A summary of resources, hardware and infrastructure requirements
A summary of the professional services investment required by organisation (ideally, with a fixed price component)
An outline of quality assurance and control measures
An outline of potential risks and the actions needed to mitigate them
Timelines for installation and setting up the solution
Identification of key staff who will act as IT champions
Agreements on standardised operational procedures
Careful 'phasing' of the approach to training staff
Call on help
Let's face it, implementing new technology and software is a complex undertaking so be sure to ask for help when you need it.
Choose the right provider
Most importantly, be sure to partner with a technology and software provider that has a long track record and positive reputation for delivering implementations on time and on budget. Belvedere's highly detailed and collaborative Implementation Plan has evolved over the last 20 years to become a very powerful blueprint for a successful hardware and software implementation. We are happy to share more of this knowledge at a deeper level so to find out about our own implementation process please contact us.
Call on help
Let's face it, implementing new technology and software is a complex task, at Belvedere we ensure that along with our partners we are on hand to ensure you have help when you need it.
Start a conversation with our trusted experts
We are ready to listen. Please call us now on
+44 (0)1527 359 045
.
Alternatively complete our contact form by clicking the link below.
Contact us